waving hi to everyone from the hills of North Carolina :)
I hope y'all are having a great week end and getting lots of crafty projects done! I'm trying to get some Christmas presents completed and this one is for my 'grand niece', well, really it's for her parents! She is such a cutie, but then I am a wee bit prejudiced, ;) I used a paint program on my computer to print out this soft muted picture of her and wanted a way to hang it up in her room, so I took a pant hanger and covered it in RRR's beautiful shimmer satin. Not only is this a cute way to hang a favorite picture, or a layout, but what about her favorite tutu when she has out grown it? That would be so cute!
I used:
Yummy
Hemp Cord in a Pastel Set
, it really doesn't get much better than this...well, unless you lay your hands on the
Shimmer Satin Pastel
ribbons..... and, oh, together they are a little slice of heaven!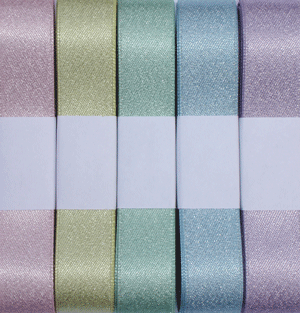 I used both on my altered hanger. Wrapping the hook with the gorgeous lavender hemp cord, which has a little texture to it and it wraps oh so beautifully! And adding the flower to the end of the hook is a great way to hide the push pin this is hanging from!
The lavender shimmer ribbon was wrapped around the hanger. I secured the end pieces with my hot glue gun and simply layered the ribbon around the hanger, much like you would do with a wreath. Just to let you know, you will need to use 4 yards of the ribbon, which leaves you plenty to....
....give your layout a stunning bow and accent!
If you're interested in the paint program, or the Cricut cuts, then just hop right on over to
In the hills of North Carolina
and I'll tell you all about them. ;) Also, I'm announcing who won my blog candy from the RRR blog hop!
I hope you're having a fabulous week end!
sandee