Hello, all you lovers of fabulous ribbon! I'm back with another fun way to use
Really Reasonable Ribbon
. This scrumptious
peach organza ribbon
has been making its way onto a lot of my spring cards. It was the icing on the cake for my banner birthday card.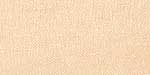 OK...so it's not really exciting when you see it like that...but how about when you see it this way:
Isn't that fun?
I created layers of paper banners for this cute chalkboard card. I made the flowers with a die and stamps from
Heartfelt Creations
. It looked really cute, but it didn't quite feel like a celebration. Then it hit me! Get out that roll of peach organza, twist the ends, secure it with glue dots, add some peachy bows to either side and VOILA! Instant party atmosphere!
I even used a little bit of it on the inside of this 6" x 6" side fold card.
And, because I was having so much fun, I created an envelope to match.
Now who's ready for cake and ice cream?
Thanks for stopping by! Your visits make me happy right down to the tips of my crafty little fingers!
Cheerio,
Kathy